Welcome to The Advanced Construction Group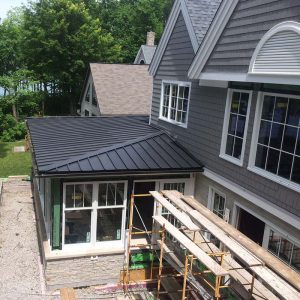 Welcome to The Advanced Construction Group, your first choice for commercial and industrial contracting projects across the Great Lakes region and across the nation. Comprised of three individual divisions Advanced Roofing Services, Advanced Metal Fabrication, and Advanced Building Services we specialize in roofing, metal fabrication, and building solutions for even the most complex, time-extensive projects. At The Advanced Construction Group, we pride ourselves knowing that our success is a direct result of our client-centered approach to every service we provide; a philosophy that creates a unique and sacred trust between our customers and us.
At The Advanced Construction Group, we will ALWAYS…
LISTEN BETTER…PLAN BETTER…BUILD BETTER
No matter the complexity of the job, our teams of highly experienced professionals from within our three divisions will be able to produce a finished product that will meet or exceed every expectation, guaranteed. Please take a moment to explore Advanced Roofing Services, Advanced Metal Fabrication, and Advanced Building Services and discover why The Advanced Construction Group truly is the perfect solution for your next building project.
Employee Spotlight
August 24, 2018
Bryce began his employment with "The Advanced Construction Group" in July, 2017 and he is currently a Laborer in our metal division. Bryce was born in Florida and moved to Jackson, MI when he was two years old. That is where he was raised with his two brothers and three sisters. He went to Vandercook …
Read More
Project Spotlight
April 4, 2018
This Cement Fiber siding project was almost 50,000 sq. ft. of Premium colored panels and trims. With any project this large there are many obstacles to overcome. With this project being new construction, there were many other tradesmen working onsite. At times, we had to work around them and their equipment and other times we …
Read More
View All Projects
Connect With Us
Ready to schedule a consultation? Need answers to some questions? We are happy to help!
Connect