Kingsley Condos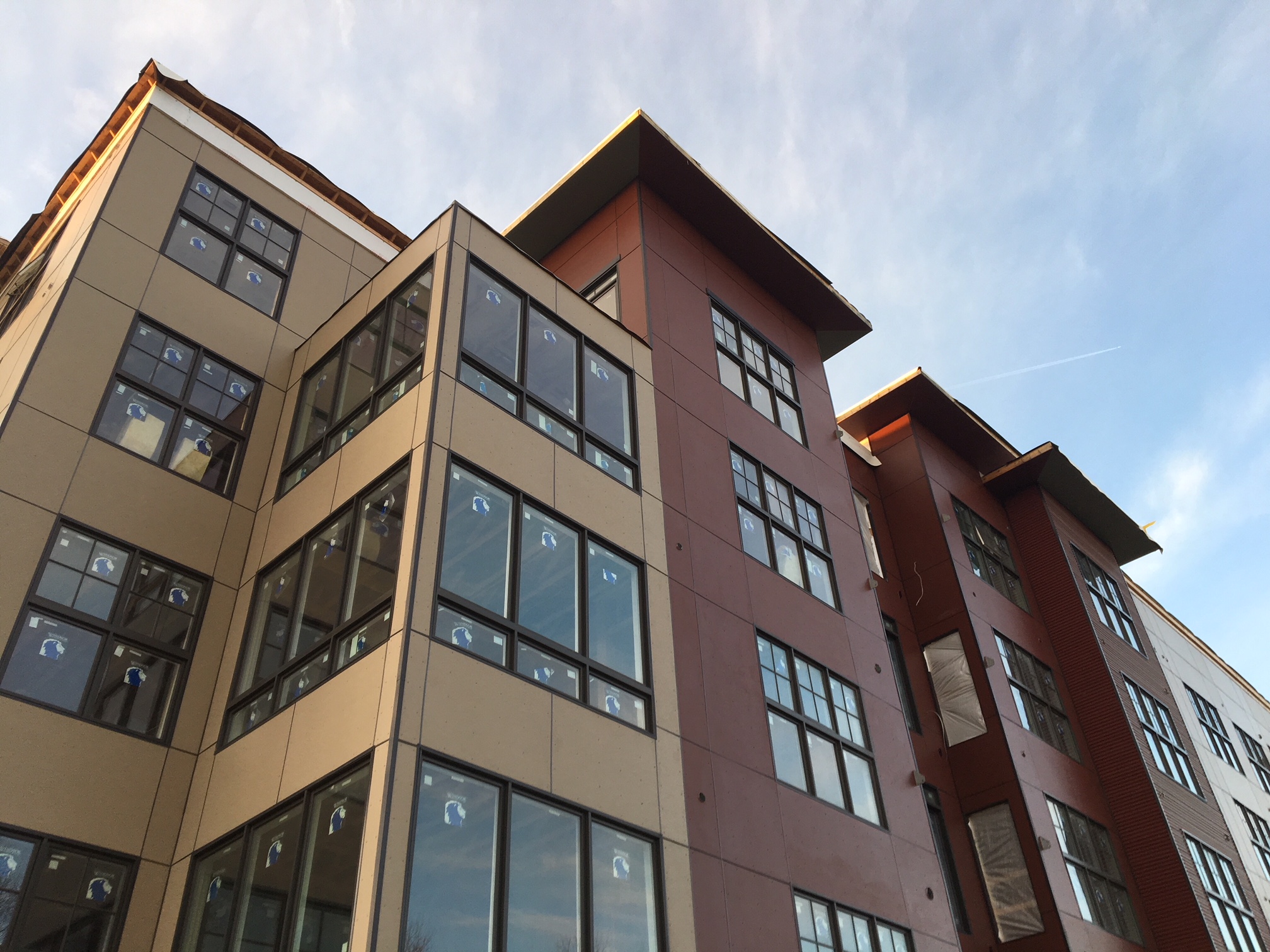 Location: Ann Arbor, Michigan
Project Type: Siding
Project Name: Kingsley Condos
Foremen: Tommy M.
Square Footage: 38,500
Year Completed: 2019
State: Michigan
At Kingsley Condos in Ann Arbor Michigan, ACG installed exterior siding totaling 38,500 sq. ft. consisting of four different types of materials. James Hardie prefinished wall panels was one of the types of siding used. We installed 27,000 sq. ft. of James Hardie panels. Each panel is installed over ¾" furring strips and secured with 45 fasteners. Fry reglet was installed vertically and horizontally completely encapsulating each Hardie panel installed. ACG then installed 6,000 sq. ft. of flush seam vertical siding, which included approx. 3,800 sq. ft. of a curved wall. In addition, 5,500 sq. ft. of corrugated horizontal hidden fastener system was installed. A prefinished gel-coat fiberglass FRP cornice system was installed as a finishing touch to this magnificent exterior siding project. All the trim for the entire project totaled 4.9 miles! This trim was custom fabricated with our staff in our state of the art, ES-1 certified sheet metal shop.